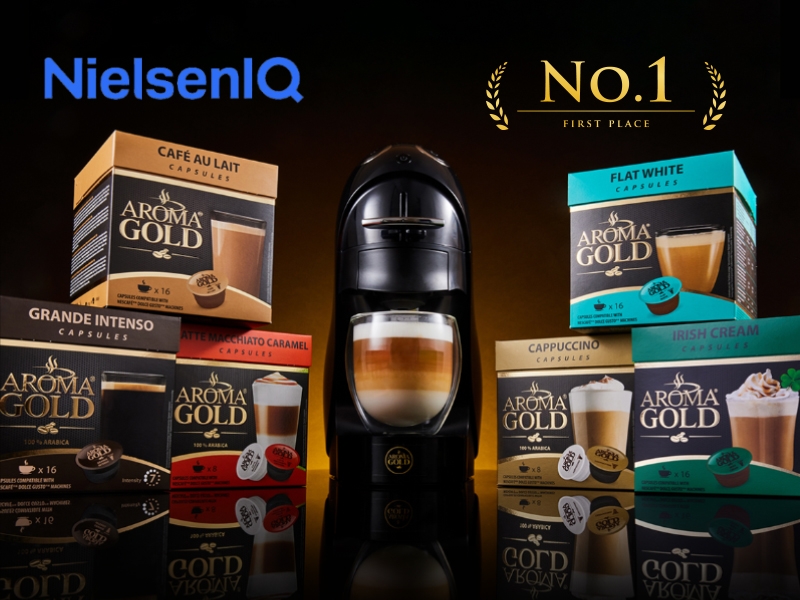 If you're good at something, it's only natural to get recognised.
We are excited to announce that our AROMA GOLD coffee capsules have secured the top spot in the coffee capsule market in terms of sales quantity and value for the month of March, according to the NielsenIQ market data for Lithuania in 2023. We are thrilled to see that our efforts to deliver high-quality coffee products have been recognised and rewarded by our customers.
This achievement would not have been possible without the dedication of our team and their unwavering commitment to excellence.