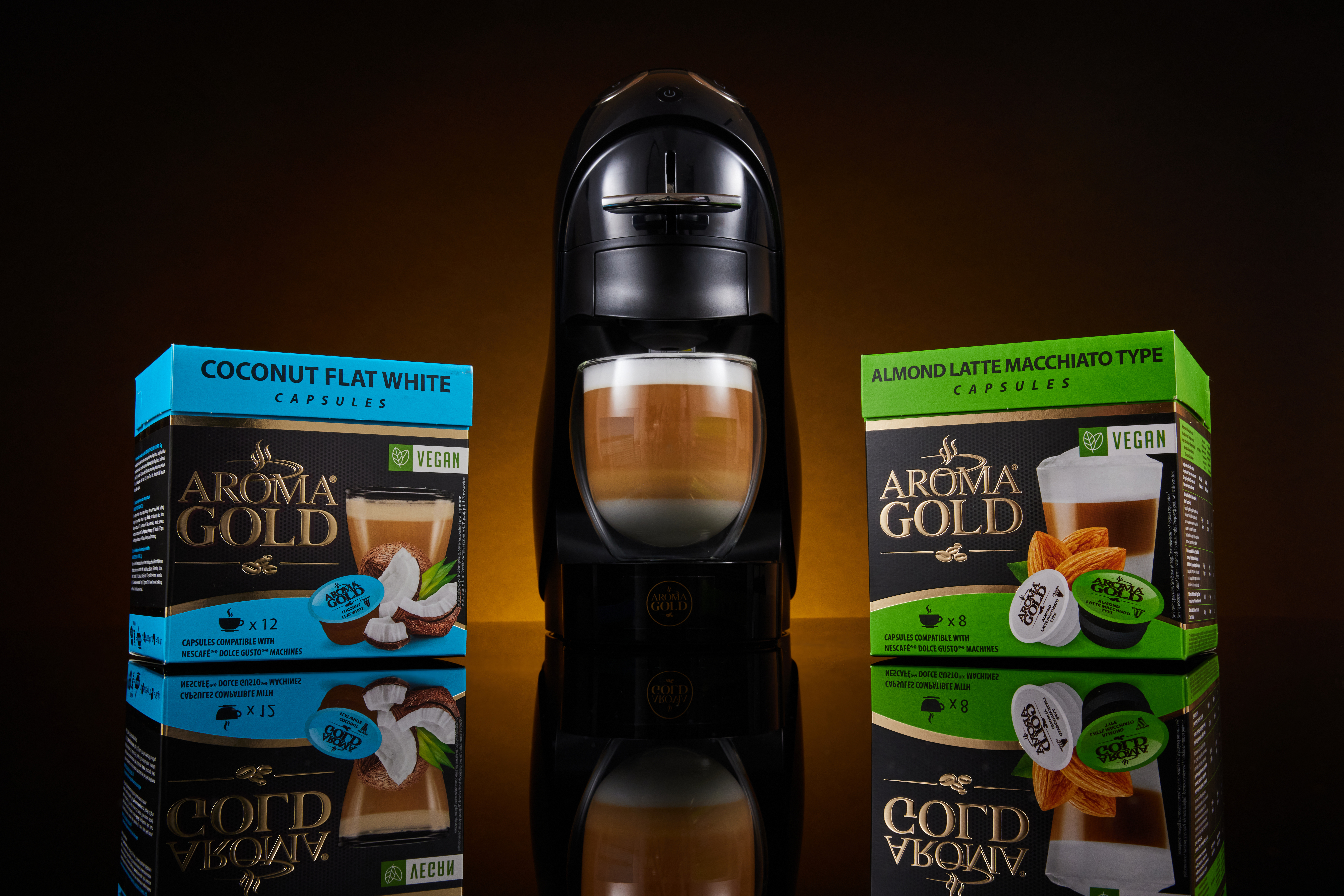 AROMA GOLD presents the popular flavours of coconut and oat milk, which perfectly complement the expressive range of AROMA GOLD coffee blends!
Thanks to research on ingredients and recipes and endless tastings, we have managed to perfect the capsules to an unparalleled coffee taste, and we boldly believe that this is the best that can be found in a coffee capsule.
AROMA GOLD has supplemented its range of coffee capsules with a harmonious duo of soft, aromatic coffee and roasted oat milk Oat Flat White, which reflects vegan fashion. And for those who love exotic flavours, AROMA GOLD offers a combination of Coconut Flat White – nut and coconut drink along with lightly roasted, premium aromatic coffee notes.
These subtle flavours of coffee drinks speak of the highest quality in your cup!